Assignment Help for Different Types of Marketing Research
Marketing research is a tough subject since it includes a lot of critical analysis. Marketing students can face numerous problems when doing these assignments. The key purpose of marketing research is to target potential customers for the brand, understand their needs, and then use this research to develop strategies. Marketers have to ensure that they carry out this research thoroughly so that they can establish efficient ways of targeting their customer segments. There are numerous concepts in market research, such as qualitative and quantitative research.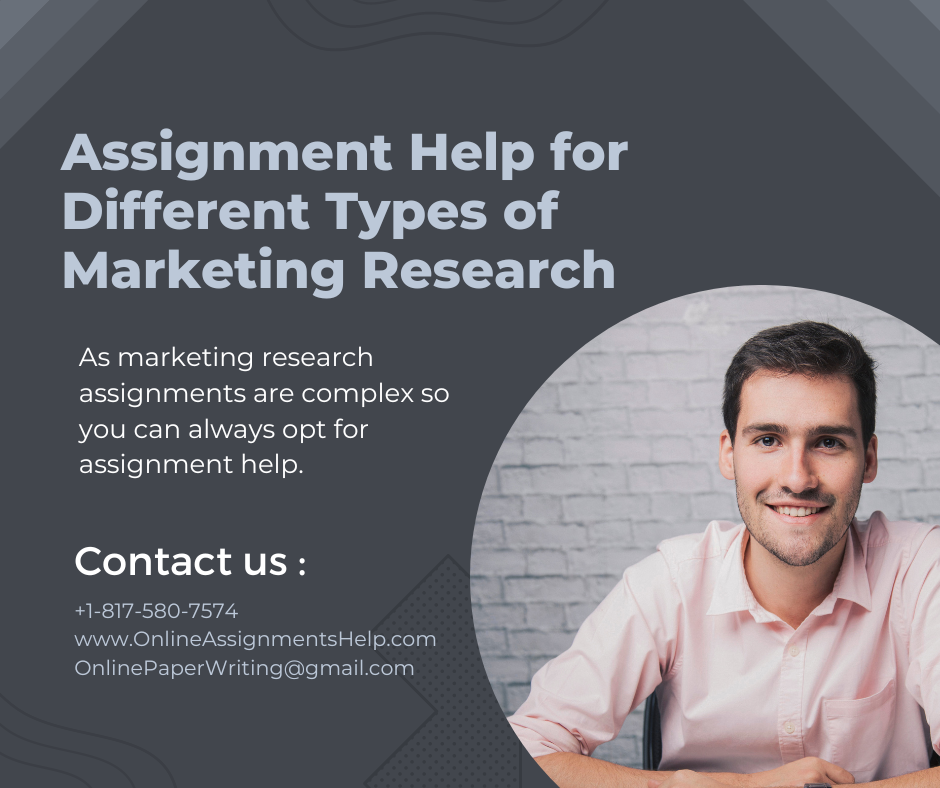 Quantitative market research refers to the process of collecting enormous amounts of data, including surveys, questionnaires, and different polling methods. The key purpose of this research is that it is reliable and includes a lot of statistics for addressing business questions. For instance, marketers can examine if there is a huge market for the product or how many consumers need the benefits of the product. Some of the key methods for gathering quantitative data are surveys, focus groups, etc. Marketers develop questionnaires to generate insights. In this, participants are large so that they can represent one piece of data at least. For instance, marketers should be able to use surveys to get quantitative data. The data should be actionable and proper methods should be taken so that the data can be sorted and communicated to the people who have to make the decisions. Generally, small businesses need resources, technology, and other expert skills so that they can effectively enhance decision-making.
Qualitative market research: It is a type of market research that includes determining customer motivation by observing closely, such as face-to-face interactions. The key aim of qualitative research is to gain a better understanding of the customer's motivation and emotions. Quantitative research should be about the behaviour of the customers and address the research questions. Qualitative research methods can be used to provide information about different aspects, such as why people like or dislike a brand. It also includes why customers would love certain messages and how they will be motivated. Several approaches can be taken for conducting qualitative market research. These include interviews, focus groups, and bulletin boards. There are various pros and cons of different strategies. However, experienced marketers have a fair idea about how these can be managed. In this case, the number of respondents is lower as compared to quantitative research. It is critical in this type of research to make necessary adjustments so that there is no bias and there is useful information.
Hence, marketers use different types of research for their employers as well as consultants. They use only one option which is suitable to their budget and time. Many times, marketers may use mixed research methods when the amount of information needed is huge. Hence, market research assignments knowledge of these two research methods.
 Online Assignment Writing Help
As marketing research assignments are complex so you can always opt for assignment help. The assignment writing services are provided by expert writers who have several years of experience in managing marketing research assignments. They are available 24×7 for your help so no matter if you have urgent assignments, they can help you manage them without any hassle.