Six Reasons Why Australia Is the Best for Education
Australia is a top choice for students when choosing a destination for international study. Why? It's because Australia has a lot to offer other than just fulfilling the usual expectations of students. The country offers a positive and welcoming environment for international students. Also, the country has a premium education system with the best living standards. This blog explains to you why studying in Australia is considered the best for international students' education. We look at a few top reasons.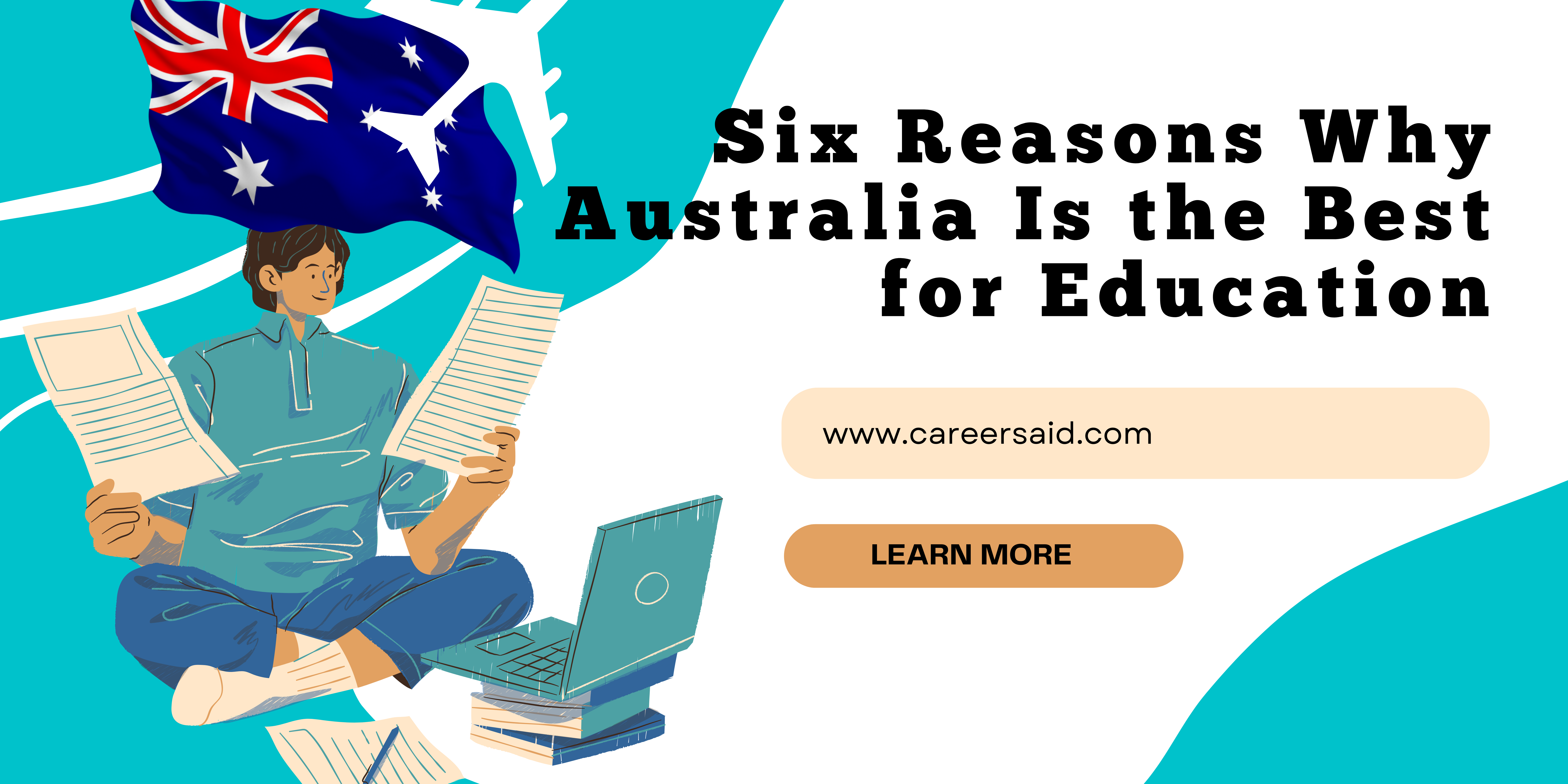 Premium Education System: A key reason for Australia's being the best in its premium education system. Data suggests that Australia is the third most popular destination for international students across the globe, followed by the UK and the US. The country's education system is such that the only focus is on making students employable and practically sound from their college years.  This helps them in finding suitable jobs later.
Another key reason Australia's ranking is at the top is its global recognition. Degrees acquired from Australia are applicable in the world so you can get a job anywhere and be paid significantly well.
Another key reason Australia remains a top choice for international students is the affordable standard of living. Although it may seem that Australia's living standards are expensive, the cost of living in the country is quite affordable. Moreover, students can work part-time to earn significant dollars and meet their needs. Hence, this remains a primary factor for Australia.
Another reason is the diversity of educational opportunities. Australia doesn't emphasize one culture; rather, institutions in Australia are open to all cultures. Hence, international students who have a different culture don't feel homesick as they get a positive environment.
Wide variety of courses: Australian institutions have plenty of courses for everyone. International students can find courses that match their interests without much hassle. Hence, colleges offer a huge portfolio of courses. Furthermore, students can work on campus as librarians and participate in other activities to avoid going off campus to earn money. In many cases, students also get a chance to switch courses if they are unable to complete their current ones. Hence, this feasibility for students encourages them to choose Australia as their study country.
Visa rules: Getting a visa for Australia is not difficult. If a student has the right documentation, he can get a visa in no time and start his studies right away. There is no lengthy documentation and strict rules due to which your time can get wasted. Hence, liberal visa rules are a perfect reason for international students to choose Australia as their study country. But visa rules keep changing, so keep an eye on them.
These are some of the reasons why Australia is considered to be the best study country. If you're planning to study in Australia, then you can focus on ensuring that you meet all requirements and file for the visa as soon as possible.