5 Tips to Write an Efficient Methodology for your Paper
Are you stuck with the methodology of your thesis or your research paper? Do you have an idea that this section is a crucial part of your work? In this blog post, we tell you about what is a methodology and what you should keep in mind when you do it.
Methodology- Definition
The methodology is determining a technique or strategy for collecting data for the research paper. Technically, it can have various definitions, but this is the easiest and general definition for the concept. There are various types of methodologies, including qualitative and quantitative. However, the researcher chooses the methodology based on his requirements and research subject.
Qualitative methodology is gathering information by understanding the patterns and using existing literature.
Quantitative methodology is quantifying information and using numerical information.
However, as a researcher, choose wisely about the methodology you wish to take since your agenda is to meet the research aim. It can be extremely fearing for you to write an effective methodology so you can gain the research objectives effectively. So here is a list of tips you need to take for writing.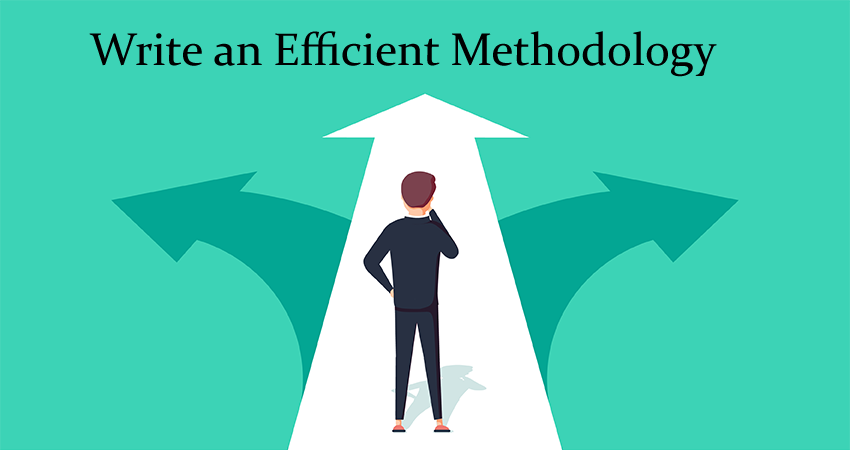 5 tips for your Methodology
Understand your research objective: The most important thing to do is to focus on your research aim. This is because it helps in deciding which research aim will be best for you. Therefore, you need to focus on your research objective effectively.
Decide methodology at the beginning of your research: Methodology is not something which you decide in the middle of your research when it's time for you to write its section. As a researcher, it is your priority to choose the methodology in starting so you can effectively manage your research paper. This gives you a clear view of how your research will progress and ensures that you can get proper information for it.
Use different data collection methods: whichever methodology you might take, you need to use a combination of various data collection methods so you can have enough information for your research. For instance, if you are doing qualitative research, then focus on taking secondary research and primary research both. Secondary research will enable you to get a knowledge of existing literature, while primary research is about getting real-time data.
Choose your sample wisely: your sample is chosen from the population-based upon your research objective. Hence, you need to ensure that you need to choose samples wisely.
Invest time in writing: you should not hurry with this section. You should not give any less importance to this portion, as it is a critical part of the research. Hence, you need to ensure that you have invested enough time in writing the best. When you give time to your methodology, you develop it effectively.
These are some tips for writing an effective methodology so it can stand out. Read more blogs at my-assignments-help.blogspot.com