A comprehensive guide to the education system in Australia
Education is one of the top reasons why students come to Australia every year in large numbers. Australia is known for world-class education and for giving students huge exposure so that they can build a bright future for themselves. The Australian education system has high standards, a thorough curriculum, and well-qualified staff in its educational institutions. This blog helps you understand the history and evolution of the education system in Australia, including educational facts and numbers you should understand. If you are considering studying in Australia, then this is the best thing you can find on the internet today.
History of Australia's Education System
Initially, Australia had an indigenous educational system. Australia's education system was based more on spirituality, culture, and social obligations. Aboriginal children were provided skills so that they could carry out basic things like hunting, fishing, and gathering food so that they could survive. However, as time passed, Australia's educational system evolved. The first two schools opened in NSW in 1792.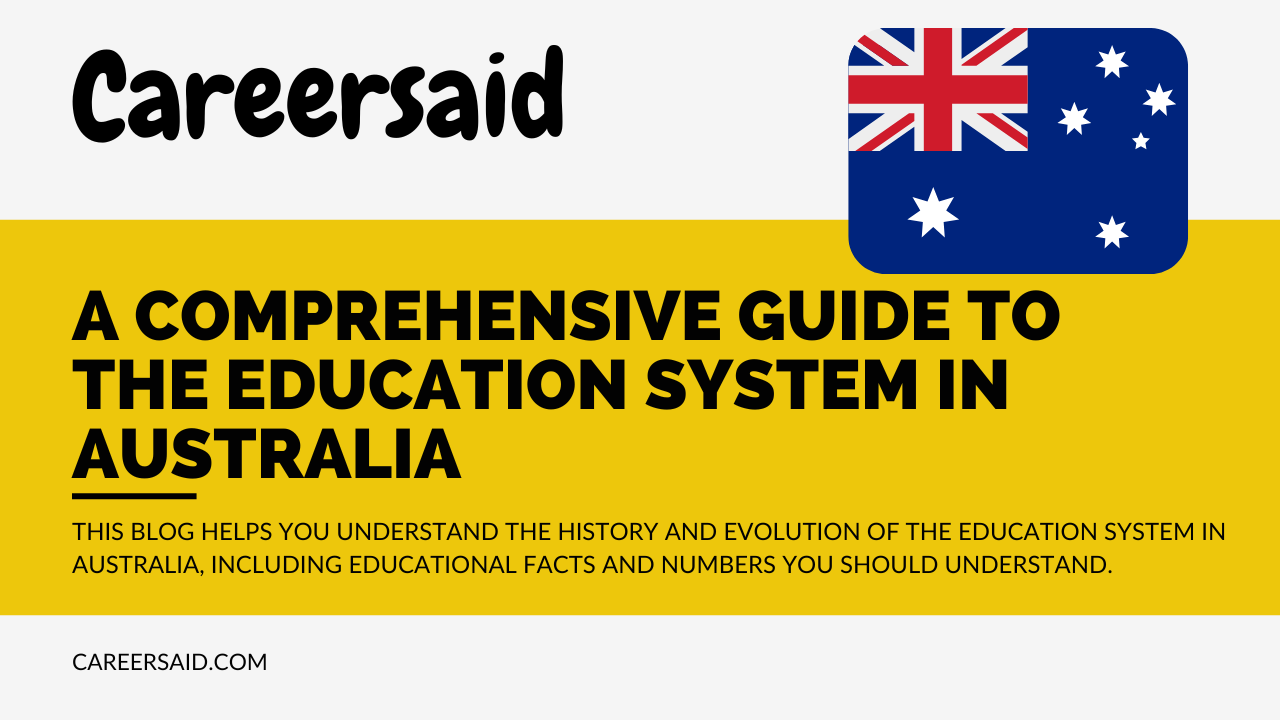 As of 2022, Australia already has the top universities in the world. This is a watershed moment in the country's education industry. The top universities in the country are defined by the eighty leading research-intensive universities. Some universities include the University of Sydney, the University of Melbourne, etc. As per reports, international education in the country is valued at $19.9 billion, due to which Australia is the largest country with a high number of international students. As of 2025, it is expected that Australia will rank as the largest provider of education to international students, with earnings almost doubling. The Government of Australia has expanded its budgets to support international students and the Australian education system.
Universities in Australia offer diverse courses ranging from management, law, and teaching to medical, engineering, and everything else to match your interests. These universities offer 100% placement guarantees, and you end up getting jobs as soon as you finish them. As a result, the best thing you can do is browse the website of the university where you want to study and analyse all details, such as the course fee, course curriculum, and course scope. You can even compare different universities before making your final decision. But one thing is guaranteed: you can have the best future once you enrol yourself in an Australian university.
Conclusion
Overall, Australia's education system is improving year after year, providing students with more and more opportunities to advance their careers. Policies are being reviewed, and the country aims to ensure that education is provided to all. The government also aims to maintain a high standard of education for domestic and international students. Pursuing your higher education in Australia is the best gift you can give yourself for a good future. You should check the official website of the university for any details related to courses.